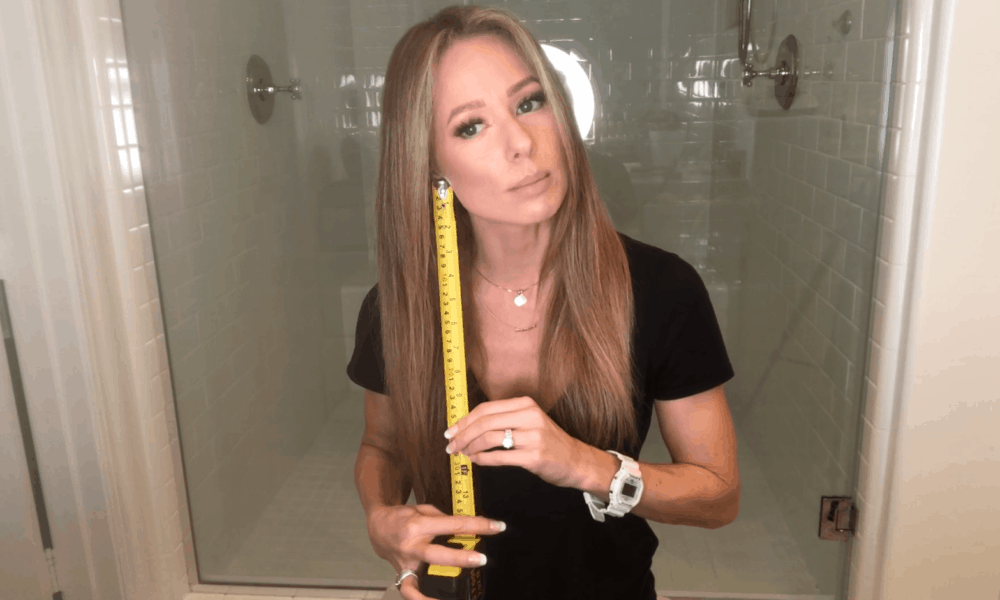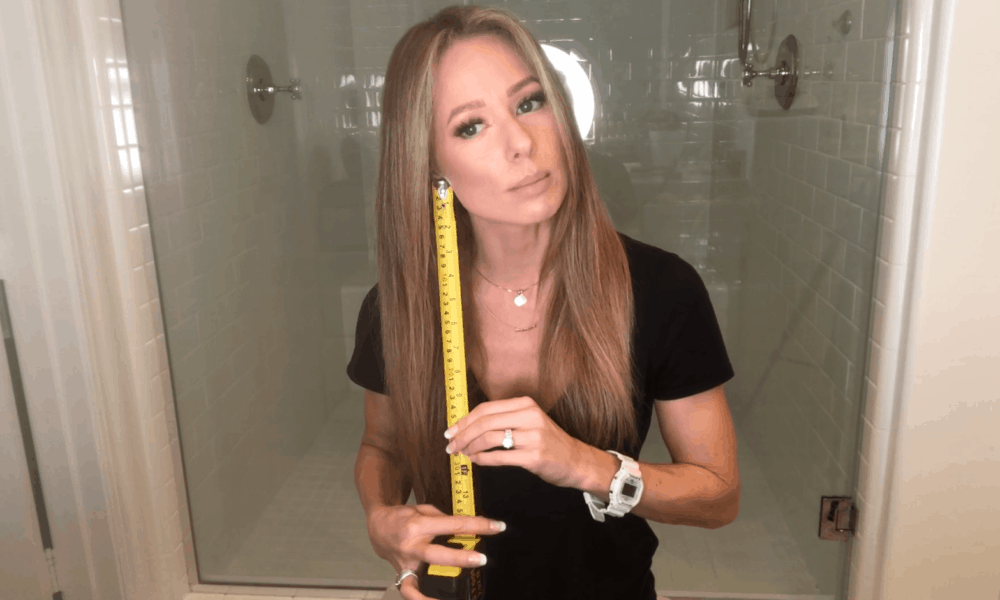 When shopping for hair extensions, it is very important to get the right size. If you get extensions that are too short for your current hair length, it won't look right. So, we are going to show you how to measure your hair to figure out what length of extensions you will need.
To start, you will need a ruler or a tape measure. Ideally, a tape measure would be better as it's more flexible and easy to work with. Put the end of the tape measure up to your earlobe, and measure down from the bottom of your earlobe to the end of your hair. The number of inches you measure is a good indicator of what length of extension you should purchase.
Here's a few helpful hints for measuring:
If your hair is curly, don't pull it straight when measuring. Measure it as it naturally falls, as that length of extension will fit more closely with how your hair sits naturally.
If you are planning on curling your extensions or making them wavy, keep in mind that will make your extensions shorter in length. So, if you are doing this, you may want to go for a longer choice than what you were initially thinking.
For instance, Rachel measured her hair at 18'' in this video. Anything smaller than 18'' is too short. Because her hair is already 18'', she would go for a longer size. You see, if she chooses 18'' and her hair grows at all, then she's already outgrown her extensions. Plus, it won't add any length to her hair. Because of this, Rachel uses the 20'' extensions. This way, when she puts the extensions on the side of her hair, it's at the same length as her natural hair, and when she clips them in the bottom, they give more length.
So, always go longer than your natural hair! Cashmere Hair extensions come in 16'', 18'', and 20'', and they do make custom sizes, as well, such as the 24'' piece that you saw in the video. If you have any questions regarding measuring your hair length for Cashmere Hair extensions, be sure to reach out to them today!
YOU MIGHT ALSO LIKE:
CASHMERE HAIR – Voted "Best Hair Extensions"