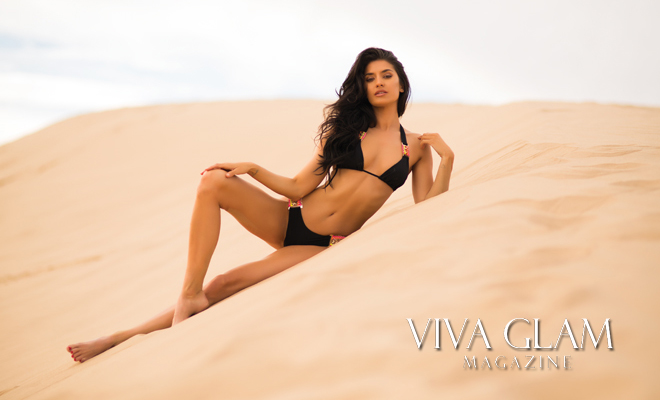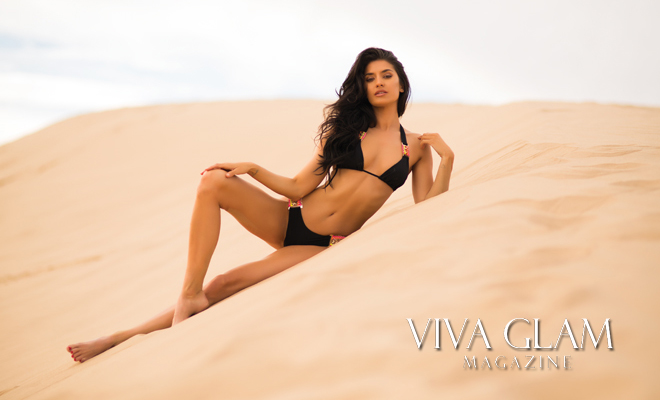 VG: You said you are a businesswoman; other than modeling and acting, in what ways are you a businesswoman?
I am taking my experience and all that I have learned and launching a swimwear line that I believe women will love.
I have a serious passion for fashion and have modeled swimwear and lingerie for many years. Since the very beginning, it has been a dream to have my own swimwear line. Continuing to work with designers and major labels has only encouraged that fantasy. And with my background, it is a natural fit for me .¨ no pun intended. (laugh)
It has been a lot of hard work and quit a learning process.
I am learning the culture, the ins and outs of the industry, and functionality of the business.
VG: What is one of the most challenging (frustrating) aspects you have encountered so far?
I have always loved to sketch and paint, so drawing the suits out is exciting to me. It's one of my favorite parts of designing. I really get to exercise my creativity and see the product of it.
But, a lot of the people in the industry tell me "No one does sketches anymore. You just bring in a suit you like and tell the manufacturer what changes you would like made."
The whole purpose of developing the line is to make suits women would love and to contribute something to the fashion world; not to latch onto it and see what I can take. That feels like cheating to me.