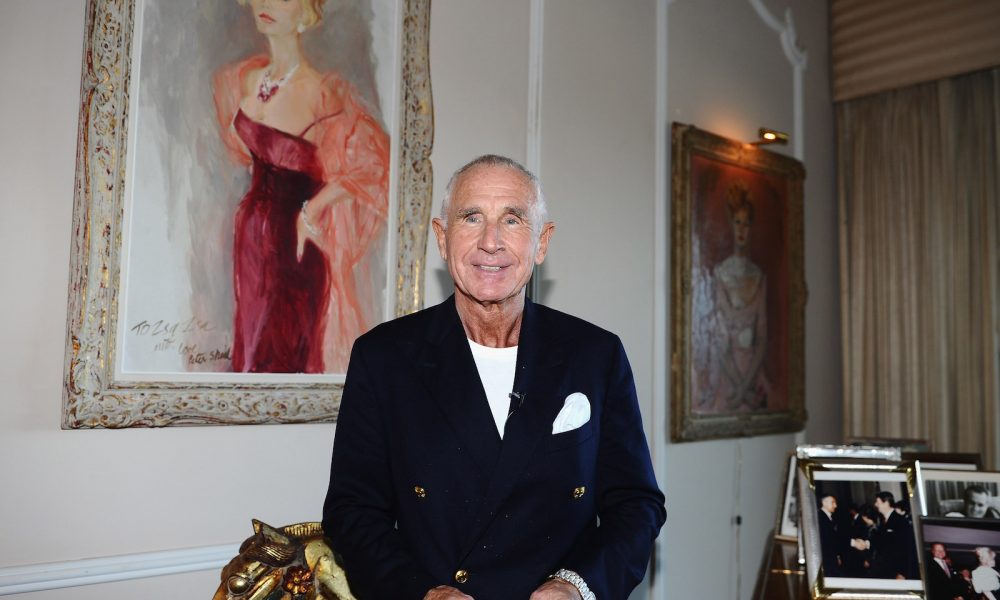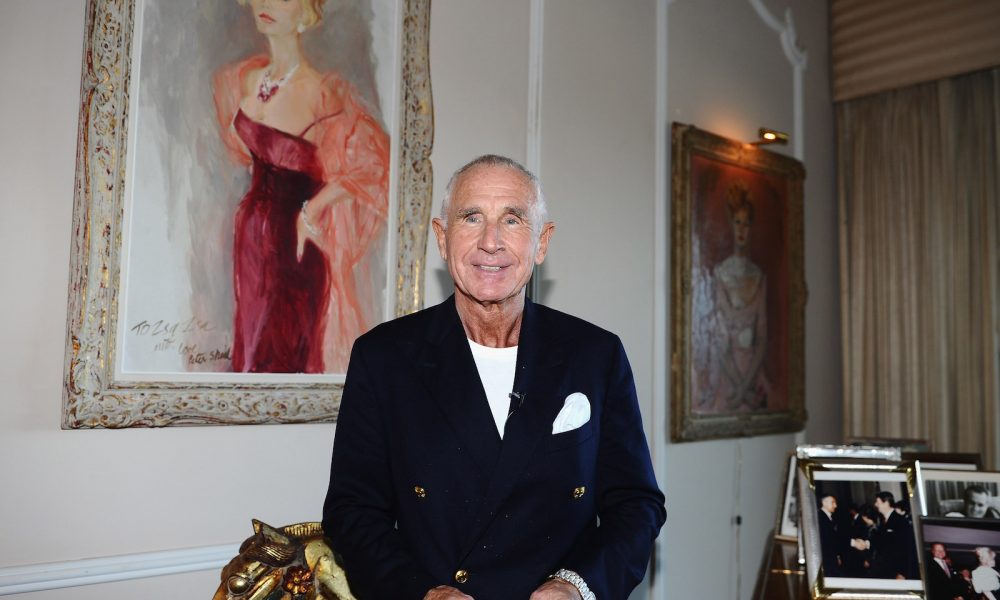 Zsa Zsa Gabor's estate is being sold by her widower, Prinz von Anhalt.
Before there were Kim, Khloe and Kourtney, there were Madga, Eva and Zsa Zsa. They were the effervescent Gabor sisters who were known for their beauty, wit, and glamour.
Every man wanted to be with them and every woman wanted to look like them. And the most glamorous of them all was Zsa Zsa.
I remember reading about Zsa Zsa when I wandered into a used bookstore somewhere in the middle of Texas. On a dusty shelf was one copy of "Be My Guest" by Conrad Hilton. The cover was torn, the pages were dog-eared and this copy was printed in the 1960s. But, it looked interesting enough so I picked it up for a dollar. I spent the entire night reading that book, unable to put it down. The most interesting section was the chapter on Zsa Zsa. Conrad and Zsa Zsa were married in 1942 and he recommended all to "experience a Gabor" if one had never done so before.
He also went into minute detail describing his wife's beauty regimen and daily routines. She would spend hours each day getting ready to go out, choosing shoes, dresses, accessories, hair, makeup and perfume. After all, she was a real beauty queen after being crowned Miss Hungary 1936.
After immigrating into the United States, she quickly became an actress and was seen in "Lovely to Look At", "We're Not Married!" and "Moulin Rouge".
However, to most of us, she was mainly known for her lavish Hollywood lifestyle and glamorous look.
Zsa Zsa was married a total of nine times and her last husband, Prinz von Anhalt, is now selling some of her most treasured keepsakes and possessions. This auction began on Saturday, April 14th, at her residence in Bel Air. "Hello Dal-ling: The Estate of Zsa Zsa Gabor" includes more than 1,000 of her personal possessions!
When you wind up to Zsa Zsa's estate, the first thing you notice is the view. Her home is about as high on the Hollywood Hills as you can get. And the view of Los Angeles below is breathtaking. I was also thinking at the same time, thank goodness I took an Uber as there is literally no place to park in her tiny neighborhood.
As you walk up to her estate, you are met with a glamorous red carpet featuring Zsa Zsa's magazine covers from throughout her career. There is "Life Magazine", "Look Magazine", "Quick", "Hello!" and of course, "Cosmopolitan".
Immediately, you feel you are in the presence of a true Old Hollywood star.
When you walk into her mansion, you immediately see how personal these items are. Never-before-seen photographs from her collection including photos with Nancy Reagan, Bob Hope, Arnold Schwarzenegger, and other Hollywood stars.
As Zsa Zsa lived to be 99 years old, you can discover a lifetime of treasures that she accumulated during this time.
Among some of her most treasured possessions are a "Portrait of Zsa Zsa Gabor and Husband, Frederic Prinz van Anhalt" by Wallace Seawell, a beguiling "Portrait of Zsa Zsa Gabor with her daughter, Francesca" by Fried Pal, a "Portrait of Zsa Zsa Gabor" from American 20th century artist, Peter Sheil and perhaps one of the most striking pieces, "Portrait of Zsa Zsa Gabor" by American artist Margaret Keane.
Director and writer, Norman McGuire and costume designer Carolina Hernandez (The Price of Fame) were at Zsa Zsa's mansion all the way from Dallas, Texas. McGuire (The Lucky Man) said he was actually a bigger fan of Zsa Zsa's sister, Eva, for her role as Lisa in "Green Acres".
But he still bid on a photograph of Zsa Zsa with Ronald Regan, a pair of lamps, and her California driver's license. Costume designer Hernandez said, "I'm just an overall fan of Hollywood's Golden Age and was inspired to go to the event to pick up some of Zsa Zsa's vintage wardrobe." She ended up bidding on a pair of her cowboy boots.
Other Zsa Zsa fans, Suzette and Symphony, loved the very personal items such as lipstick cases and vintage hand mirrors that Zsa Zsa handled herself.
Suzette said, "We wanted to see her glamorous wardrobe including her nightgowns and evening dresses that have a lot of detail that you just don't find anymore."
They ended up bidding on chiffon nightgowns and robes that represented Old Hollywood glamour to them. They also said Zsa Zsa was one of the last true movie stars that lived extravagantly in the way the old stars of Hollywood did back in the day.
Symphony put it well when she said, "Zsa Zsa embodies vintage Hollywood glam."
So, if you are interested in purchasing a piece of Old Hollywood glam yourself, look into "Hello Dal-ling": The Estate of Zsa Zsa Gabor" through Heritage Auctions!
YOU MIGHT ALSO LIKE
Old Hollywood Glam Hair Tutorial