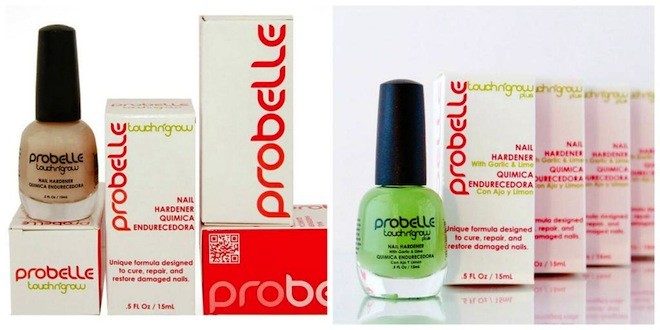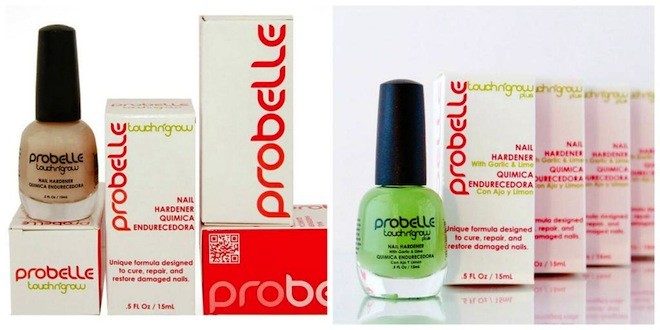 This long term solution comes in a duo-pack allowing user to successfully enhance their nails.
Touch N'Grow Nail Hardener .¨ Formula 1.


This unique formula cures, repairs and restores the nail. Specifically created to prevent and correct thin and damaged nails, the hardener creates a
natural barrier
on the nail which
promotes health and builds strength.

Touch N'Grow Nail Harder Plus .¨ Formula 2.


This formula is made with garlic and lime which hardens and strengthens the nails, while protecting from fungus. The fusion of lime and garlic within the formula is the key in maintaining hardness and growth while restoring the whiteness of the nail.
So keep your nails in terrific shape this season with Probelle!