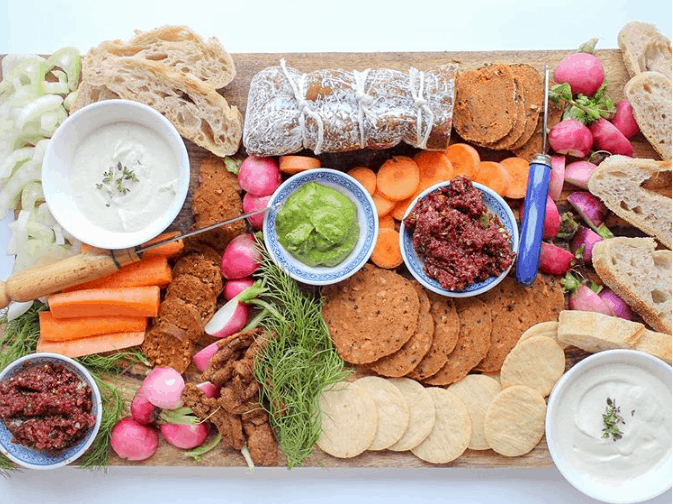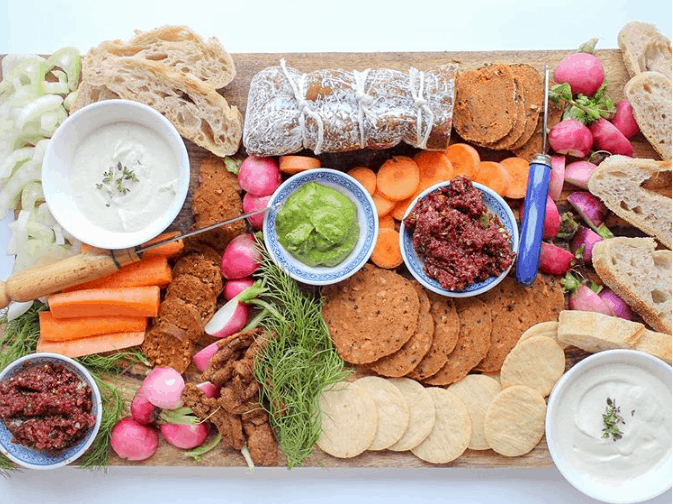 A brand new vegan deli called Grater Goods is ready to serve plant-based barbecue ribs, chorizo, and meatballs at its first brick-and-mortar shop located in Christchurch, New Zealand.
The vegan butcher shop will also open its online store later after debuting a brick-and-mortar location at the end of September.
For owner Flip Grater, who has been an avid vegan for 22 years, this is a culmination of a true passion project dedicated to making all kinds of vegan products more available in her own hometown. "[I] hope to give the wider community a chance to see all the alternatives that are now available for people transitioning to a vegan diet or reducing their meat and dairy consumption," Grater said to VegNews.
The musician, record label owner, parent and vegan food enthusiast was raised by four generations of butchers and she's using all the family wisdom as an asset for her brand new enterprise. "My family had a butchery called Grater & Sons, so it's kind of an homage and a wink for the business to now be run by a vegan woman."
"There has been some backlash for the use of the word 'butchery' for a vegan project," she said in an interview with Idealog. "Meat and plant eaters alike take issue with that, but I'm hoping to reclaim the word."
This is not a new endeavor for the vegan aficionado. A year ago, Grater started "Yumbo", a subscription-based healthy lunchbox service catering to schools and workplaces around Christchurch, after she felt dissatisfied by the limited options available to people in her town.
The new vegan daily Grater Goods will offer a variety of plant-based proteins, including barbecue ribs, meatless meatballs, and vegan cheeses.
In the United States there are some shops that are also dedicated to offer the best when it comes to plant-based proteins such as vegan butcher Hip Peaz Vegan Eats that caters to people in San Antonio, Texas,
California-based vegan delicatessen called The Butcher's Son, and The Herbivorous Butcher in Minneapolis, Minnesota. that expanded to a larger space in order to keep up with the high demand.
YOU MAY ALSO LIKE:
Vegans Split From New Zealand Vegetarian Society to Start Own Group