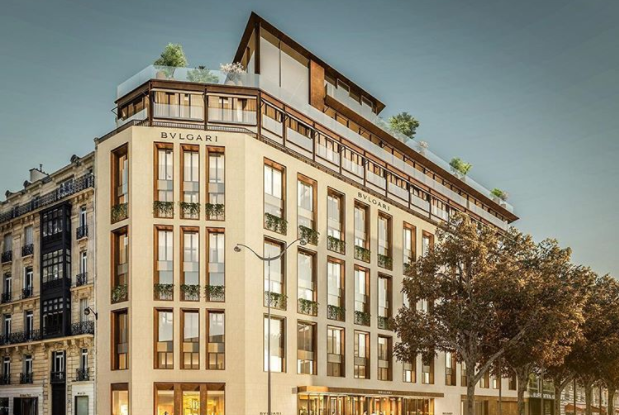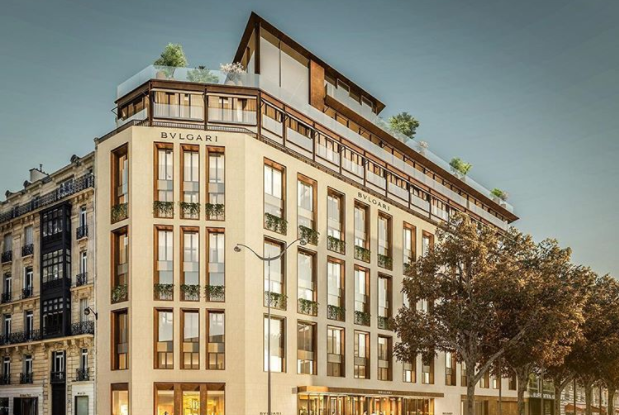 Known as one most glamorous places in the entire world, Paris has become one of the favorite destinations for all tourists, but above all for every fashionista. Season after season, hundreds of fashion major personalities gather in the French city and enjoy the runway shows from the major brands during Fashion Week.
But soon there will be another reason to want to visit the city, as Bvlgari made an important announcement: the brand will open their first hotel in the city by 2020! This place will be part of their select hotels in Beijing and Dubai in 2017,
Shanghai in 2018, and Moscow in 2020, which means that there'll be 8 properties under the Bvlgari Hotels and Resorts brand.
The Paris hotel will be located at number 30 on George V. Avenue between Champs Elysees and Avenue Montaigne, one of the most exclusive areas of Paris, also known as the French's capital Triangle d'Or.
The luxury hotel will coexist alongside exclusive boutiques such as Saint Laurent (Avenue Montaigne 53), Christian Dior (Avenue Montaigne 30), and Hermès (Avenue George V 39).
The hotel will have 76 rooms and the vast majority will be suites. As expected, luxury will be a must and it will have amenities such as a spa with a pool of 25 meters and a restaurant-bar, which will have a view to a central garden.
The project will be designed by the Italian architectural firm Antonio Citterio and Patricia Viel, and the renowned Parisian architects Valode & Pistre will work on the establishment. It should be noted that the overall design of the building will be unmatched and has been conceived as a transition to modernity. The facade was completely renovated and it will be inspired by contemporary architectural design.
As they have done with their previous hotels, Bulgari continues with a unique proposal when it comes to interior design. It is usually strongly linked to the traditions of each place, where it is located and there's a special attention paid to every detail.
So, are you ready to live and enjoy Paris like never before? Get ready for 2020 in this luxury hotel!
YOU MAY ALSO LIKE:
Resorts Around the World that Are the Epitome of Ethical Luxury