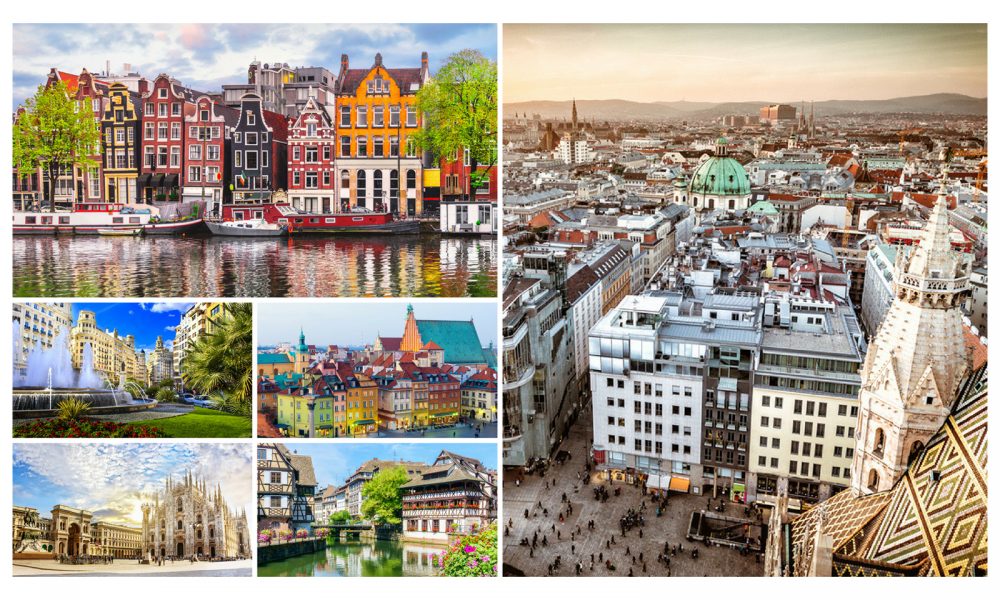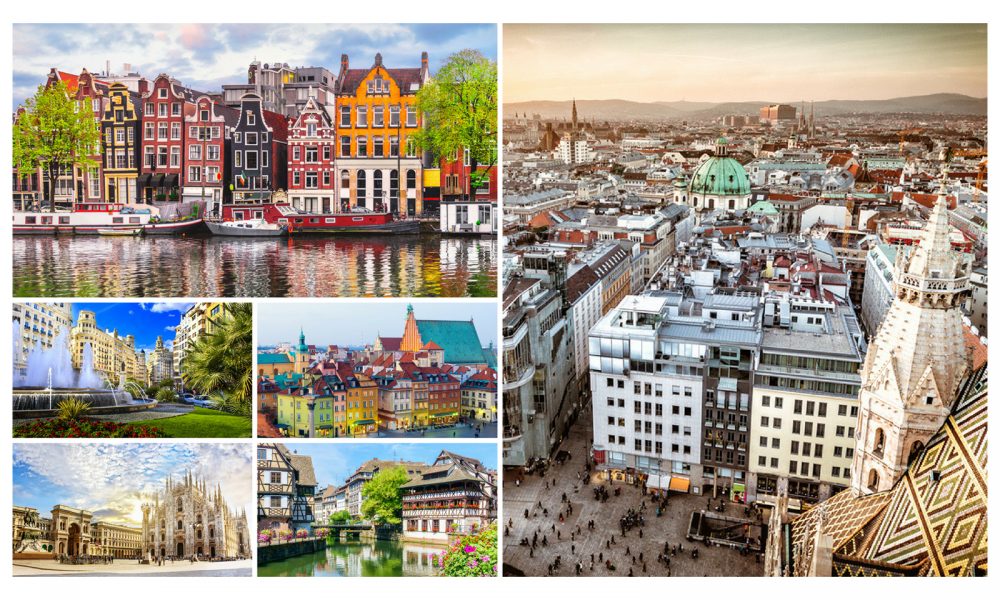 There's more to vegan travel than Los Angeles and Portland, Oregon.
Europeans are always on top of all culinary trends and are finally realizing all the benefits that a vegan lifestyle can provide. With the growing number of vegan restaurants, as well as accessible eco-friendly fashion and beauty products, life is becoming much easier for people that choose not to eat or wear animal products.
Berlin is officially among the top three vegan-friendly cities in Europe. You will be surprised to hear that the German metropolis has to offer a lot when it comes to clothing, food, and other vegan products. First of all, you'll be able to enjoy over 470 places with amazing choices of vegan courses. All of them are chic, sophisticated, and ideal for any meal of the day. The second thing that will surprise you, even more, is that Berlin has a special vegan street called Vegan Avenue or Schivelbeiner Strasse. The whole street is dedicated to only selling vegan clothing, products, and filled with bars, restaurants, cafes and more. Among the restaurants you must visit we'll mention Let It Be, 1990 Vegan Living, Voner, and Culinary Misfits.
Another European town you have to visit for many reasons is Amsterdam. If you are looking for a city that offers a thriving vegan scene, you've come to the right place. Amsterdam is such a diverse location, with so many choices to choose from every step of the way. If you are a huge fan of junk food, you should definitely visit the Vegan Junk Food Bar, where you'll be able to enjoy a delicious burger as well as many other treats. Another amazing eatery is Mr. and Ms. Watson, a store very popular for their vegan cheese. Don't forget to do a stroll down the Meatless District before you finish up your vacation.
The third city that everyone strongly recommends is London. The British capital offers around 180 vegan restaurants found all over the city. It is also the place where you can attend the biggest vegan event in whole Europe called VegFest. Eateries you must check out are Vanilla Black, Temple of Hackney, and many more.
We rounded up 22 of the best vegan-friendly cities in Europe. So if you are a huge vegan lifestyle enthusiast and you are traveling to any of these places, you'll be more than happy with your choices.
Amsterdam, The Netherlands