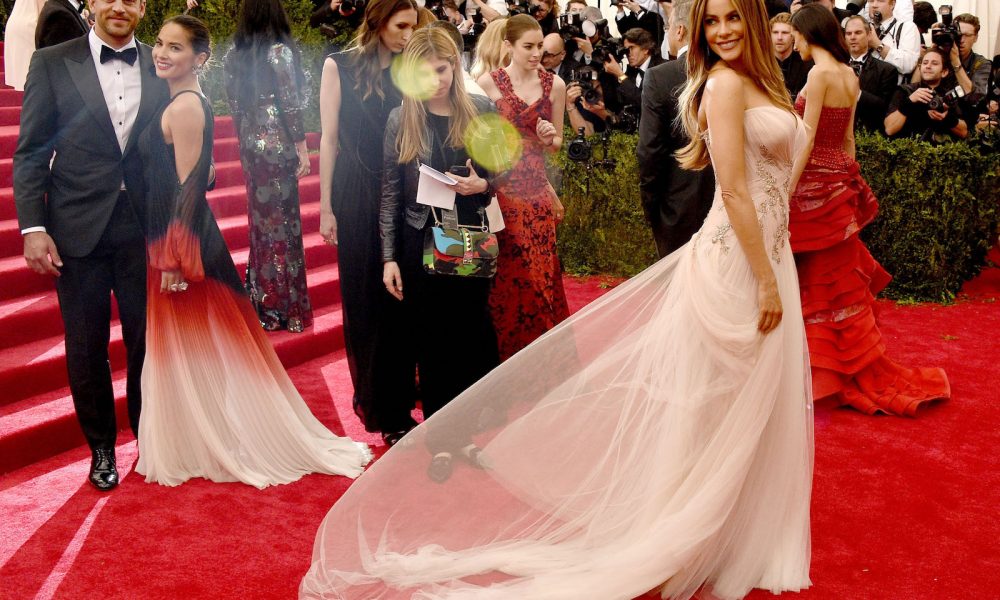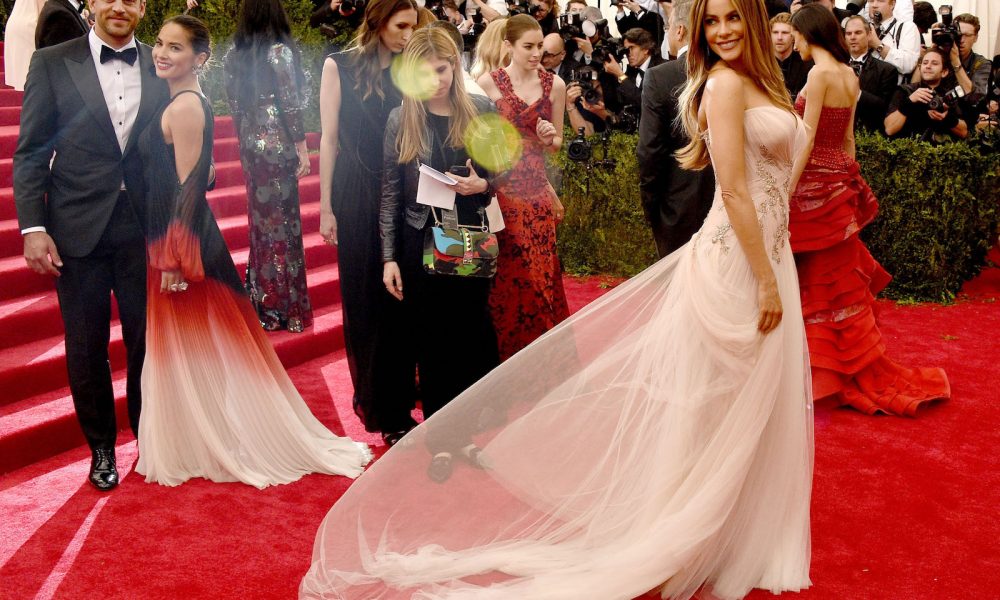 Get SEXY Sofia Vergara's style!

Sofia Vergara is a real stunner every time she makes an appearance. The "Modern Family" actress has a unique style that we all can learn from. Her voluptuous curves are not her only weapon. The first thing Sofia will teach you is to wear your outfit with confidence. This bombshell looks astonishing whether she is wearing a pair of ripped jeans or a glamorous gown.
Vergara is a huge fan of sky-high heels. It doesn't matter if they are pumps, sandals or wedges. The higher the better. If you expect to find comfy sneakers or flats, forget about it. Even when she is running errands or shopping, Sofia wears high-heels. Her street style is so elevated that you probably won't see a simple t-shirt and jeans combo. Her denim is always a statement and she usually wears it with chic tops.
Another one of Sofia's rules is "more is more". The star loves showing off statement looks that involve deep V-necks, mermaid cuts, and tight ensembles. One of her most memorable appearances is from the 2014 Golden Globes. The "Modern Family" actress stunned in a dramatic voluminous dress by Zac Posen. It was the best look of the night. What's best about her look is that she chose the gown only three days before the event. Zac is known for his enormous creations that make you feel like a real-life princess. Thanks to him, Vergara got to experience that feeling. The black Posen gown featured a heart-shaped neckline and gigantic skirt. She finished off the look with a striking blue floral necklace by Lorraine Schwartz.
For the 2017 Golden Globe Awards, Sofia set the red carpet on fire with her unique dress. The actress appeared wearing a golden embellished Zuhair Murad gown. Her show-stopping couture dress literally left everyone breathless. Vergara usually opts for body-hugging dresses that really accent her figure. This time the gown covered her from head to toe, but involved cutouts on the shoulders and several semi-transparent areas. Just the right amount of sexy and elegant combined. To the ensemble, she added a pair of Lorraine Schwartz statement earrings. With Vergara, rarely is anything ordinary.
Take a look at the best Sofia Vergara looks and feel free to steal some of her styling tricks.
This bombshell will give you all the daily inspo you need.