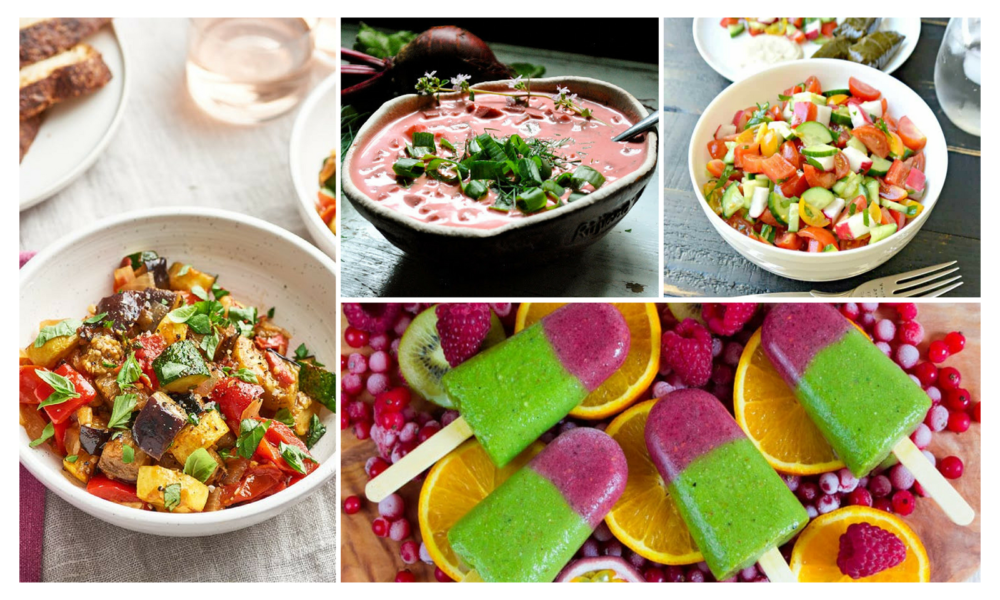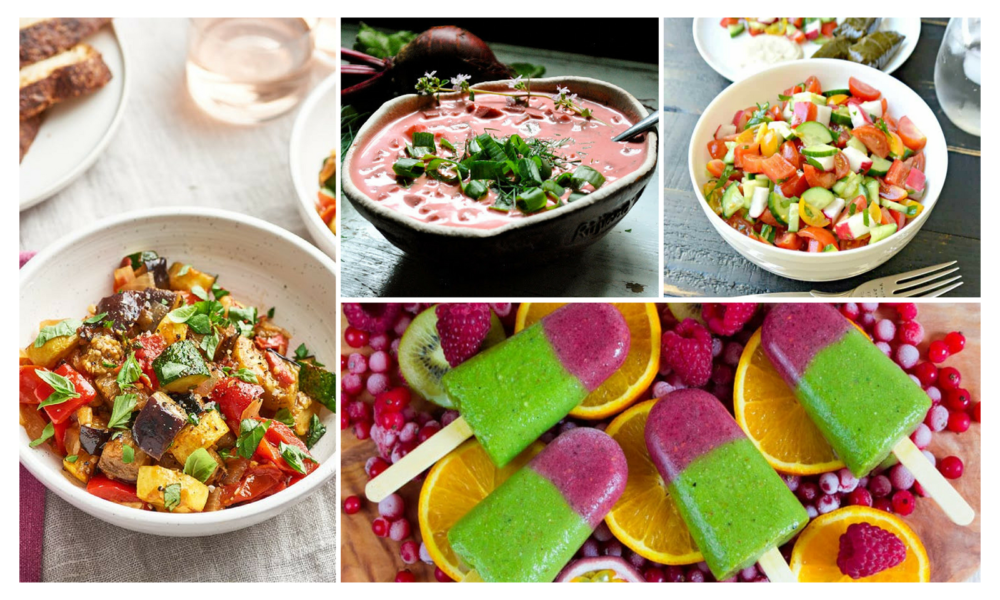 Summer gives us plenty of reasons to celebrate and an abundance of fresh produce is one of them. Countertops at farmers markets are laden with juicy tomatoes, bright green zucchini, and perfect ears of corn. There's also an abundance of vibrant fruits like plump strawberries and juicy oranges. Whether you're buying them from your local market or growing your own, there's nothing quite like the veggies and fruits of summer.
Come summer, getting fit and eating healthy may be on your mind. It's also a time for picnics on the beach, barbeques on weekends, and eating out with friends. You can truly make the most of the season by enjoying all the produce you missed in the harsh winter months. Thick soups and stews are great for the colder months, but summer is all about light, fresh dishes made with produce that's in season.
Are you ready for all the vegan deliciousness that summer brings with it? Get inspired by the fresh fruits and vegetables of the season and cook up something delicious. It's the ideal time of year to prepare and cook healthy meals that allow all the summer produce around you to shine. An added bonus is that these will also deliver those much-needed antioxidants, minerals, and vitamins.
In the first few weeks, you may be content just eating these delicious veggies and fruits by themselves. But after a while, you'll begin to crave something more. There are only so many times you can make the same veggie burger or sandwich without getting tired of it. If you find yourself running out of delicious vegan recipes that make the most out of the glorious fruits and vegetable of the season, we're here to help. We've compiled our favorite recipes that are simple to make and taste like summer on a plate. These summery appetizers, sides, mains, and desserts are the best way to celebrate the end of summer.
Looking for some delicious plant-based recipe inspiration? Here are 10 vegan dishes you can make with summer produce.

Fresh Vegetable Crunchy Rolls with Sriracha & Soy Sauce Tofu and Peanut Sauce